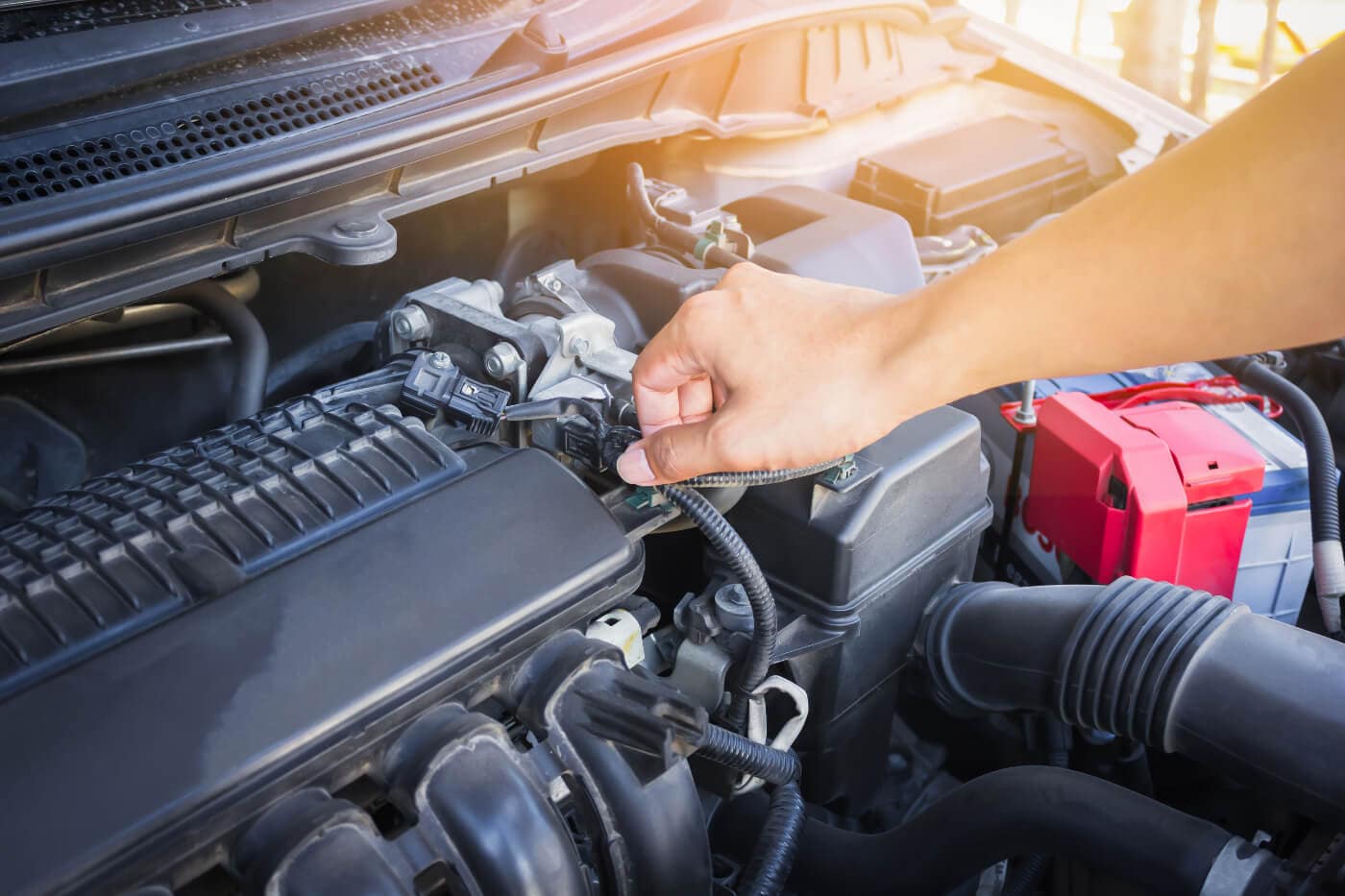 Servicing your Chrysler, Dodge, Jeep, or Ram is simple when you bring your sedan, SUV, or pickup truck to Sunnyside CDJR. Our dealership in McHenry, IL, includes a state of the art service center that will have your vehicle back out on the road in no time. Oil changes are easy, especially with our experienced technicians handling your vehicle's needs. To schedule an appointment or to have any oil change questions answered, don't hesitate to reach out to our team by calling (815) 408-9875 or contacting us online.
How Do I Know it's Time to Change My Oil?
On average, your oil should be changed every 5,000 to 7,000 miles. Your oil change depends on your vehicle and whether you use conventional or synthetic oil. Synthetic oil tends to be changed around 7,000 miles, while conventional oil needs to be changed more frequently and around the 5,000 mile mark. If you do not keep up with your oil changes, the engine oil could start to foul the inner workings of your engine and cause problems down the road.
Synthetic vs. Conventional: Which is Right for Me?
The Chrysler, Dodge, Jeep, or Ram model you have will help you determine whether synthetic or conventional oil is needed for maintaining your sedan, SUV, or pickup truck. The Sunnyside CDJR service team will know what kind of oil you need, but you can also check your owner's manual and that will inform you on what your vehicle needs.
CDJR Oil Change & Service Coupons
Having your oil changed for a price that doesn't break your budget is easy with the service specials offered by the Sunnyside CDJR team. You can be sure that your Chrysler, Dodge, Jeep, or Ram will leave our service center with a quick and efficient oil change at a price that keeps your wallet intact.
Schedule an Oil Change in McHenry, IL, Today!
Let the experienced technicians assist your vehicle when it is due for an oil change, let the experienced technicians at Sunnyside CDJR assist you. Our service center in McHenry, IL, is here to efficiently service your sedan, SUV, or pickup truck and have you driving in no time. Please give us a call at (815) 408-9875 or contact us online to schedule an appointment. Our team is ready to assist you with any questions you have as well.