Jeep Towing Capacity
New Jeep Towing Capacity Guide | Jeep SUVs Compared
Are you searching for a Jeep SUV with more than just high-tech amenities and enthralling style? The towing capacities available with the Jeep SUVs are sure to entice. The team at Sunnyside Chrysler Dodge Jeep Ram in McHenry, IL, has a number of Jeep SUVs for sale that are sure to grab your attention. Enjoy perusing through the stock at our Jeep dealership, then schedule a test drive with your favorite Jeep SUV to see what it feels like to be behind the wheel. Please direct all questions to our team by calling (815) 900-2547 or contacting us online.
2021 Jeep Wrangler Towing Capacity
Are you ready for the adventure that driving a 2021 Jeep Wrangler brings to the table? From sleek styling and rugged off-roading capabilities, the Wrangler is a conventional must-have for your daily drive. Not only can you expect excitement, but also a maximum towing capacity of 3,500 pounds.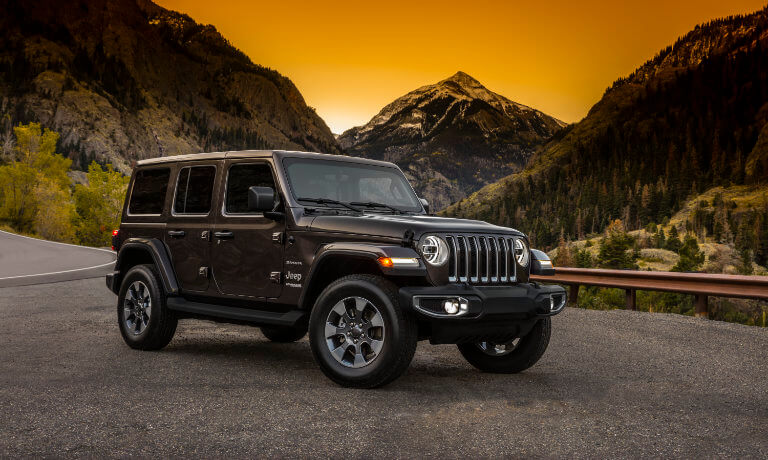 2021 Jeep Cherokee Towing Capacity
A coveted SUV in the 2021 Jeep market is the Cherokee. While you and your passengers will be satisfied with the styling and amenities included with the 2021 Cherokee, you'll love the towing capacity just as much. A maximum towing capacity of 2,000 pounds is available with the Cherokee.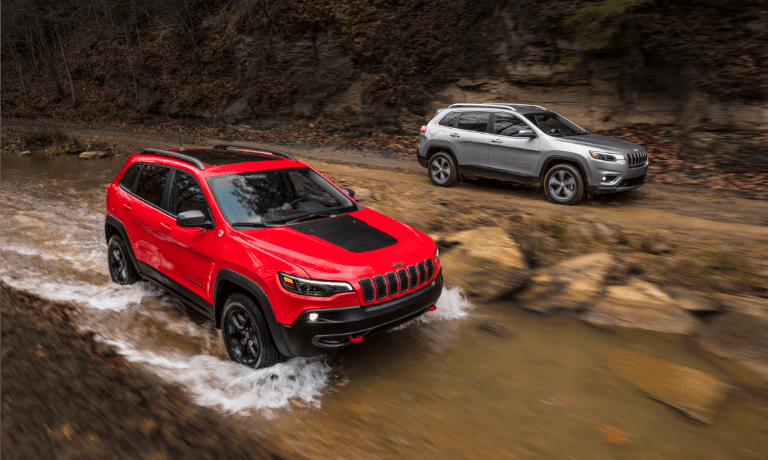 2021 Jeep Grand Cherokee Towing Capacity
This all-powerful SUV takes the towing capability of the Cherokee and ups the ante. The 2021 Jeep Grand Cherokee provides you with a sophisticated design as well as unforgettable towing potential. If you're searching for an SUV with a maximum towing capacity of 7,200 pounds, then look no further than the 2021 Jeep Grand Cherokee.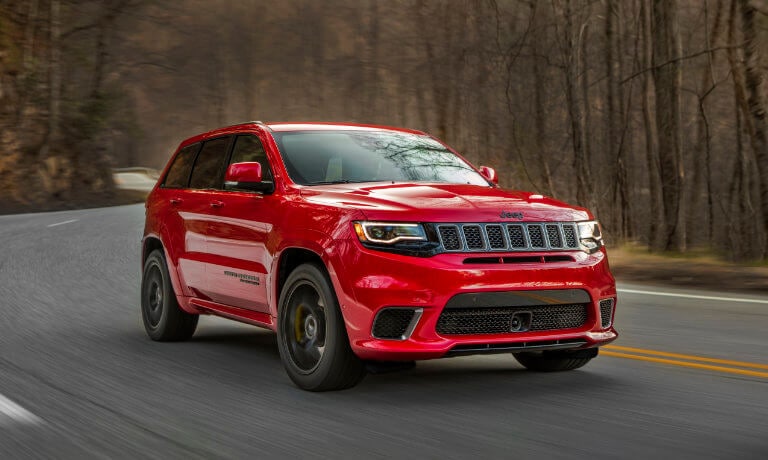 2021 Jeep Compass Towing Capacity
The 2021 Jeep Compass is an enticing SUV in the 2021 Jeep lineup. Offering the perfect amount of space for both passengers and cargo, the Compass also provides you a premier towing capacity for its size. When you slide behind the wheel of the Compass, you can expect a maximum towing capacity of 2,000 pounds.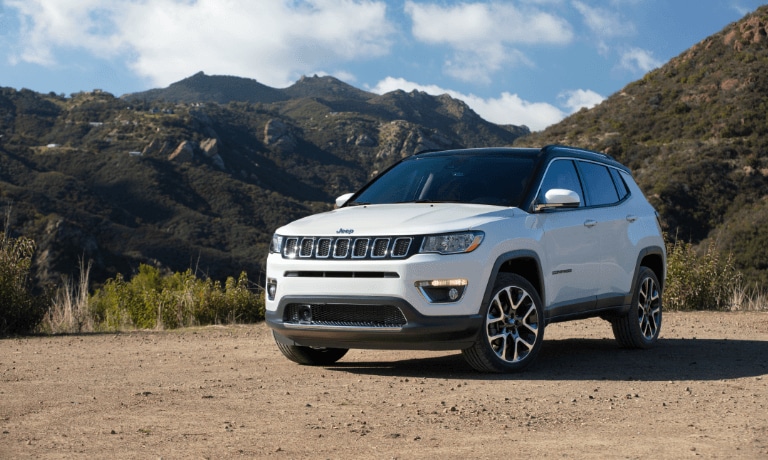 2021 Jeep Renegade Towing Capacity
Enjoy the drive when you slide inside the 2021 Jeep Renegade. You can step out of your comfort zone with this expertly crafted SUV, providing more than just innovative amenities and impressive styling. If you want to tow with the 2021 Renegade, then you can expect a maximum towing capacity of 2,000 pounds.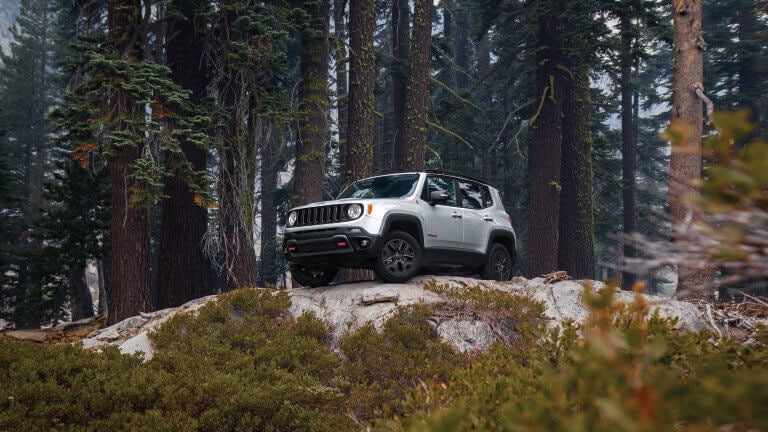 2021 Jeep Gladiator Towing Capacity
As one of the newer additions of the 2021 Jeep model lineup, the Gladiator is revved and ready to take on every adventure that you and your passengers wish to take. Towing potential is never lacking with the Gladiator, offering a maximum capacity of 4,500 pounds.